An awards night is always fun when guests have travelled a long way and are in the mood to celebrate.
That was certainly the case at the Group Training Awards night because we had visitors from all over the state, all cheering along their young apprentices who have excelled in their specific fields. A special visit from MP Peter Garrett gave everyone a buzz and the awards process went like a charm.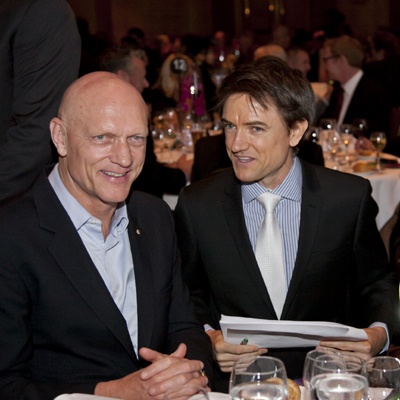 As the function MC I kicked things off with some self-depricating humour and found the audience to be pumped and ready to go. This was always going to be a fantastic night!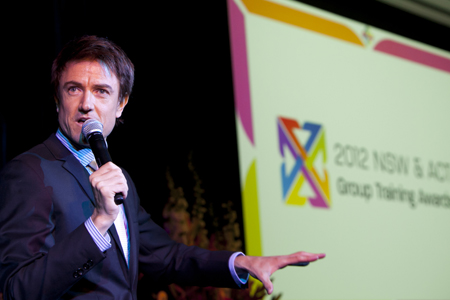 I had a great time doing my corporate comedy and kept everyone up beat between the awards sections.
Congratulations to all of the finalists. It's a huge achievement just to be nominated and I was grateful to be an integral part of such a wonderful occasion. See you all next year!