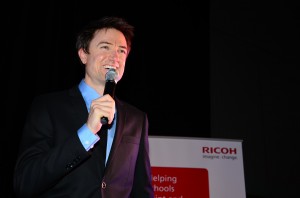 This week in the Gold Coast I'm hosting the Conference MC at the 2012 PDN event at the Royal Pines.
Hundreds of School Principles in one room. A schoolkids worst nightmare. Fortunately there will be no kids there, they will all be running a muck all over the state while their principle is learning new things about schooling.
Thanks to my good buddy Jack Levi (Elliot Goblet) for referring me for this conference. I look forward to giving them a great time over the 2 days.
The event is extremely well planned and arranged, thanks to the outstanding organisational skills of the lovely Deanne Clark.
It's a pleasure to be a part of!