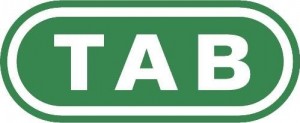 Personally, I'm not a gambler. I don't even bet on the Melboure Cup! But I'm well aware of the wildly successful organisation TAB who invited me to perform at their biggest NSW and Vic Awards nights on December 9th and 10th respectively.
Fun times were had, that's for sure – the TAB folks really know how to party (and the organisers really know how to put on an outstanding event!) The TAB awards night went off like charm and my shows were a hit. The venues were perfect for guests and everything was perfect for my performance – the tables were very close the stage, the stage was well lit, sound was perfect and the audience were in between meals. (Nothing worse than trying to work while an audience are eating since people cannot laugh with food in their mouths or clap with a fork in their hand – so that is to be avoided at all costs!). With the intimate settings and an up beat crowd I had a ball.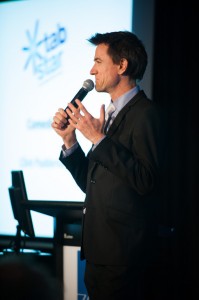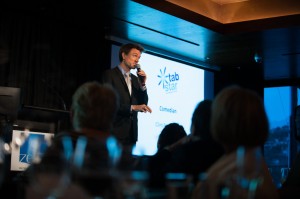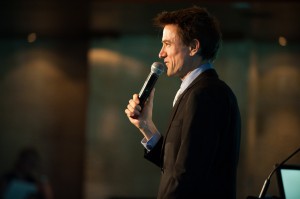 Photos by Dan Gray at Graynoise  – http://graynoise.com.au
The Sydney event was the beautifully new venue Zest while the Melbourne event was held at the Corporate Event favourite 'The Carousel'
When in Melbourne I stayed at the Bayview by the Park, which was my second time at this hotel. It's got some whacky hair dryers let me tell you that.
Thanks to the team at TAB and the audiences in both Sydney and Melbourne for being so awesome in this silly-season time of year!